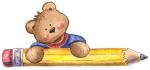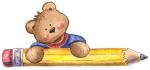 Welcome to 1st Grade!
Welcome to Mrs. Horan's First Grade Class!
Week of: November 13th – 17th
ImportantDates:
Nov. 6th – 15th :
Canned Food Drive
Monday, Nov. 13th :
Turkey in Disguise project due
Thurs. Nov. 16th
Rockwall Climbing
Friday, Nov. 17th:
Thanksgiving Feast @ 11:00
Early release
Nov. 20th – 24
Thanksgiving Break
Reminders:
*Please make sure that you are looking in your child's journal each night to check behavior and daily sentence. Also please check your childs green folder for homework, and important information.
*Please make sure your child brings a snack everyday.
*Your child will be bringing home their Treasures book. Make sure they read their story and return it daily.
*Please initial your child's behavior in journal and homework sheet daily.
*School begins promptly at 7:50.
What are we Learning?
Reading & Language Arts:
*Long vowesl (a_e)
*Analyze story structure
*Retell
*Grammar: using punctuation
Math: **Topic 4**
Addition and Subtraction Facts to 12
Adding/Subtracting with 0,1,2
Doubles
Near Doubles
Making 10 on a ten frame
Using addition to subtract
**Vocabulary:
Addition fact, near double, number sentence, double
Sight words:
why, school, today, away,
way, call, funny, how, more, from, every, your, into, soon, will
Spelling Words:
make, came, gate, same, shop, take, game, late, rake, with
Math Homework:
Tuesday: 4.8
Thursday: 4.9
Please contact me if you have any questions:
Conference Time: 10:55–11:45
amandahoran@hudsonisd.org
875-9344*