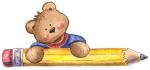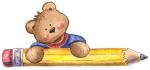 Welcome to Mrs. Horan's First Grade Class!
Week of:
Week of: May 15th – 19th
Important Dates:
Tuesday/Wednesday May 16th/17th – 4th Nine Weeks assessments
Monday, May 22nd – 1st Grade awards at 2:00 in the cafeteria.
Tuesday, May 23rd – Field Day
Wednesday, May 24th – 2nd Book Report Project due
Thursday, May 25th – Early Release
Reminders:
*I am requiring the students to do 2 book report projects. Please be looking for information on the that coming home this week! They will be due on May 12th and May 24th .
*I will not be sending home fluency stories anymore, but I will be sending home an extra book tor read. This book is a leveled reader. I would still encourage you (the parents) to time their fluency each night, on how many words they are reading in one minute.
We have a lot of fun activities coming up in May, so please be on the lookout for important dates to come!
Sight Words:
No more sight Words!
Just keep practicing!
Spelling Words:
No more spelling words!
Math Homework:
No more math homework!!
Just keep working on the
2nd book report project!
Please contact me if you have any questions:
Conference Time: 10:55–11:45
amandahoran@hudsonisd.org
875-9344*