---
My name is Ana Herrera and I am your first grade teacher this year! I was born and raised in Hudson, Texas. I have been a Hudson native my entire life- forever a hornet! I graduated from Hudson High School in 2015. Afterwards, I attended Angelina College and received my Associate's in the Arts of Teaching. Then, I transferred to Stephen F. Austin State University and received my bachelor's in Interdisciplinary Studies (EC-6) in December of 2019! I am so happy that I will continue to be a part of this amazing school district even after high school! #WEAREHUDSON
---
About me:
This will be my first full year teaching! I was hired on to the Peavy family in February of 2020, but my time in the classroom was cut short in March 2020.
Regardless, I am excited to be in the classroom again and to form positive relationships with my new students! I enjoy spending time with my dog, Lilly. She is my baby! I enjoy traveling. My life goal is to travel all over the world! I love spending time with my friends and family. Lastly, I love being at school! I hope I can make you enjoy school as much as I do!
---
I'm so excited for you to be a part of my classroom and this new school year! I hope we can grow and learn together and make many memories! Let's get this learning journey on the road.
If you need to contact me, the best way to get ahold of me is through email: anaherrera@hudsonisd.org
---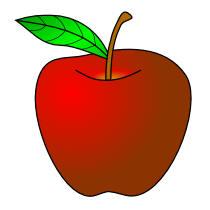 My Favorites:
Color: Yellow
Restaurant: Chick-Fil-A
Drink: Dr. Pepper or Cherry Pepsi
Snack: Hot Cheetos with Lime or anything chocolate!
Stores: Target, Amazon, Starbucks