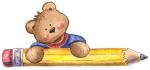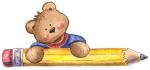 Welcome to 1st Grade!
Welcome to Mrs. Horan's First Grade Class!
Week of: February 19th – 23rd
ImportantDates:
Thursday, Feb. 22nd
Practice Spelling Test
Comprehension Test over Jill and Her Family. This is a story we read in class. We will not be taking a test over Animal Teams.
Friday, Feb. 23rd.
Spelling Test
Thursday, March 1st
Class Pictures
Happy Birthday:
Paige Brazil – February 15th
Reminders:
Biography project
We are staring our Presidents unit! I would like your child to choose a famous American (from a given list) and do a biography project. We will be doing some of the project in class and the rest, I'm requiring the students to complete at home! Be on the look out for it coming home soon!
**Remember to keep reading at home! Students are still required to read their weekly test independently.
**The sight and spelling words get progressively harder, please make sure you are studying these words nightly
Sight words:
also, until, climb, fly, before, myself, try, because, other, bring, full, another, been, round, poor
Spelling Words:
bumpy
puppy
funny
penny
sandy
bunny
sleepy
chilly
*my
*night
Math Homework:
Homework 9-4
Homework 9-5
Please contact me if you have any questions:
Conference Time: 10:55–11:45
amandahoran@hudsonisd.org
875-9344*