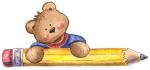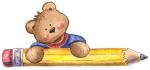 Welcome to 1st Grade!
Welcome to Mrs. Horan's First Grade Class!
Week of: September 23rd – 27th
ImportantDates:
Thursday, Sept. 26th
Practice spellig Test
Copmprehension Test: Who Stole the cookies from the Cookie Jar?
Friday, Sept. 27th
Sight word test
Spelling Test
A practice test will be given on Thursday and if the student makes a "100", they will not need to take the Friday test
Reminders:
*Please make sure that you are looking in your child's journal each night to check behavior and daily sentence. Also please check your child's green folder for homework, and important information.
*Please make sure your child brings a snack everyday.
*Your child will be bringing home their My Book. Make sure they read their story and return it daily.
*Please initial your child's behavior in journal and homework sheet daily.
Sight words:
do, live, of, our, wants, what, with, your, aout, eat, how, make, out, put, takes, who
Spelling Words:
bug, hug, mud, nut, tub, up, hop, hot, log, not
Math Homework:
Tuesday: 8-5
Thursday: 8-6
Please contact me if you have any questions:
Conference Time: 8:05 – 9:00
amandahoran@hudsonisd.org
875-9344*